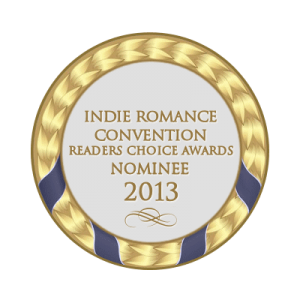 Thank you, readers! Guardian's Grace has been nominated for the Indie First Book Award and I have been nominated for Indie Author of the Year!
Voting begins April 1st. You can vote right here at
Author of the Year and Indie First Book
Welcome to the website of Romance author Jacqueline Rhoades. My friends call me Jackie and since you've chosen to visit me here, I hope I can consider you a friend.  I'd like to hear your opinions, good or bad and I promise I'll respond -nicely

– to each and every one as long as you're not selling something I don't want to buy.
I'd like to shout out a big THANK YOU to all of you who have purchased my books. My Guardians are becoming more well known every day in the PNR world and have garnered some excellent reviews, but it's The Alpha's Choice that has really taken off on Amazon! With thirty reviews (check out excerpts on the book page), sales have gone through the roof for Alpha's Mate, as well. It is so exciting!
If you're new, take your time. Look around. Pour yourself a glass of wine and read a little about my current releases along with works in progress or ideas for things to come. There are excerpts  to give you a taste of what I write and a bit about a new character for my Wolvers series. Just click on any of the books or series listed on the right. If you like what you read, please pass the word along to your friends. As an Indie author, your reccomendation is the best publicity I could ask for and I'll never be able to thank you enough for all you've done.
   If you don't have the time to visit and you'd rather order immediately, click on the images below. They'll take you to the Amazon page you're looking for. All my books can also be found at Smashwords.com , Barnes & Noble, and  all other major e-book retailers.
Whichever you choose, thanks for stopping by and please, come visit me again.
Jackie
Check out the new cover for Guardian's Grace and the video trailer below!
If you're interested in a cover for your own book, take a look at cover artist Georgianna's site for premade and custom covers. You can find her at http://www.simpsontribe.com/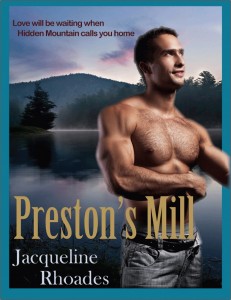 "Enjoy my books? I'd be grateful if you'd take a minute and do a review at Smashwords, Amazon, Barnes and Noble or Goodreads and spread the word to your friends!"
Good News!
The Alpha's Mate and The Alpha's Choice are now availabe in trade paperback through Amazon and Smashwords. The Guardian Series will soon be available with new (and very sexy!) covers!